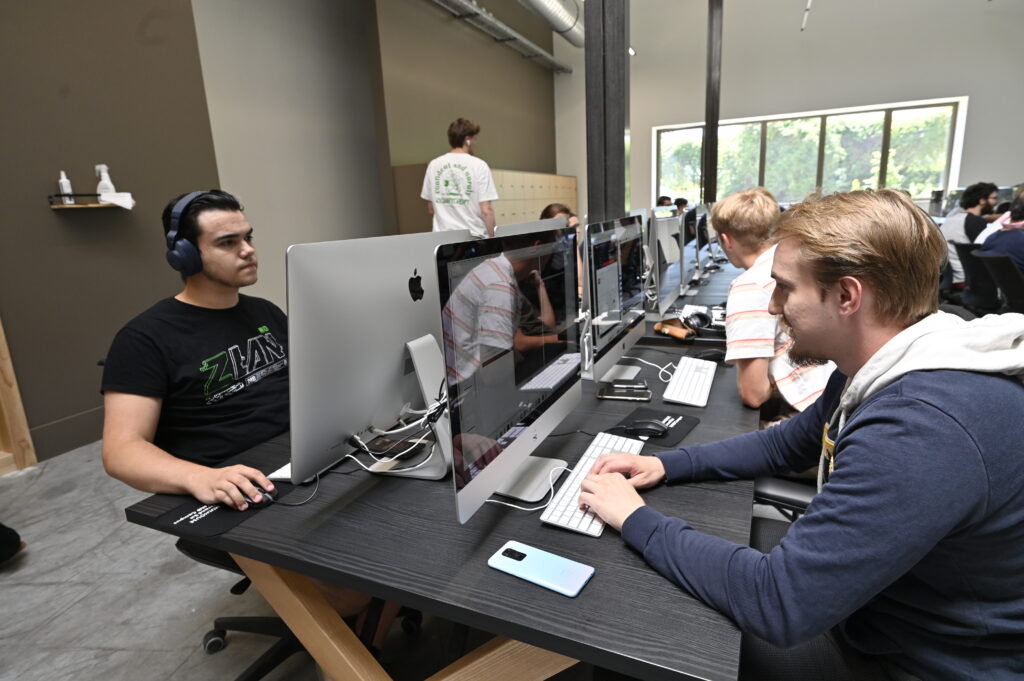 The admission process
No matter what the background, aspirations or motivations of each one: 42 is an IT program open to all. It aims for excellence in IT by allowing all its students to flourish. If you want to start the selection process, go to the admissions page of the campus of your choice as of now !
At a glance
The admission process
First step: test cognitive skills using online games.
Also called "check-in", this is a presentation of 42 and a tour of the campus to discover more about the training.
A month of immersion in our methods to find out if 42 is the right training for you.
Welcome to 42, a few weeks after validating the Piscine !
Why choose 42?
42, it's for me
Excellent training in IT should not be reserved for a small, privileged group: it is through the diversity of profiles and strengths that the world of IT will be able to move forward. That's why we wanted access to 42 to be as inclusive as possible, by removing the barriers traditionally associated with the prestigious schools. At 42, studies are free, with no academic exam, no preparatory path, no diploma required and no upper age limit.
No need to be able to code
Training at 42 starts at scratch for everyone.
No diploma required
No specialization or degree is required to apply.
100% free
A completely free training, with no hidden costs, neither now nor later.
Flexible training
The campus is open 24 hours a day, 7 days a week and the curriculum can be adapted to everyone's life.
For all
Diversity, mixity, inclusion: these are not just words for us.
Hello, world!
Start your studies on a campus and finish them anywhere in the world.
From the legal majority. No age limit.
All adults can start a new life at 42. People who have not reached the legal age of majority must have obtained a high school diploma or equivalent.
Sustainable training
42 is about learning to learn: being able to upgrade without having to retrain.
Attractive careers
Digital is a sector with many well-paid rewards. Dates of the next Piscines
July 2024
From July 15th to August 9th.
September 2024
From September 2nd to 27th.