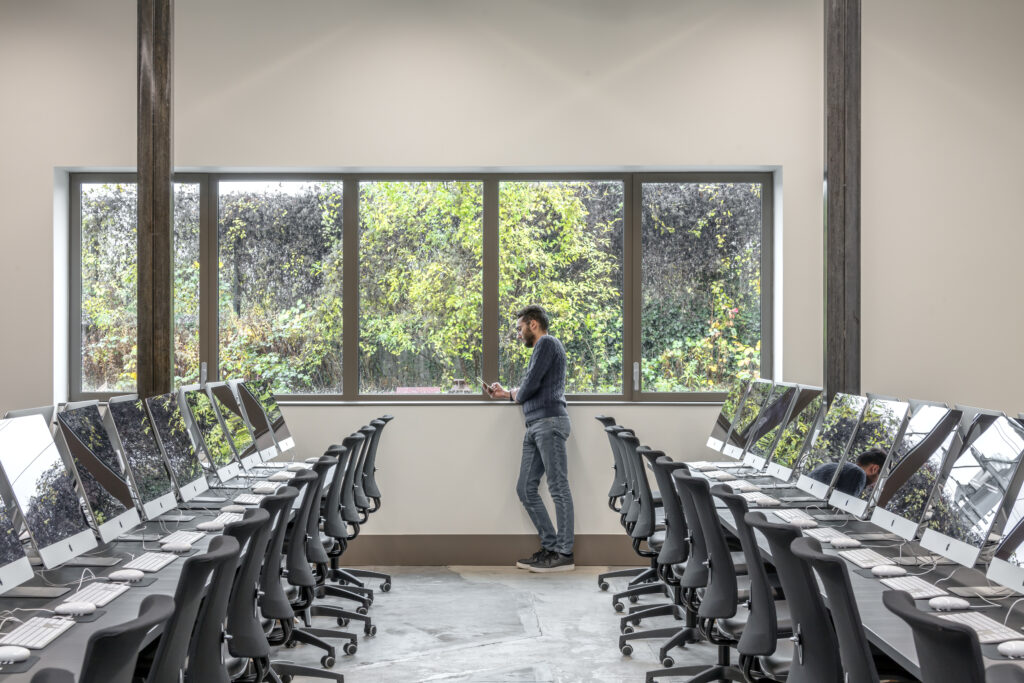 After 42
In phase with companies, in phase with its time, 42 Mulhouse offers training in IT that enables students to meet the current and future challenges of the employment world. Integrated within the KMØ ecosystem dedicated to the digital transformation of industries, the Mulhouse campus puts students in direct contact with companies in the digital field.
The Ecosystem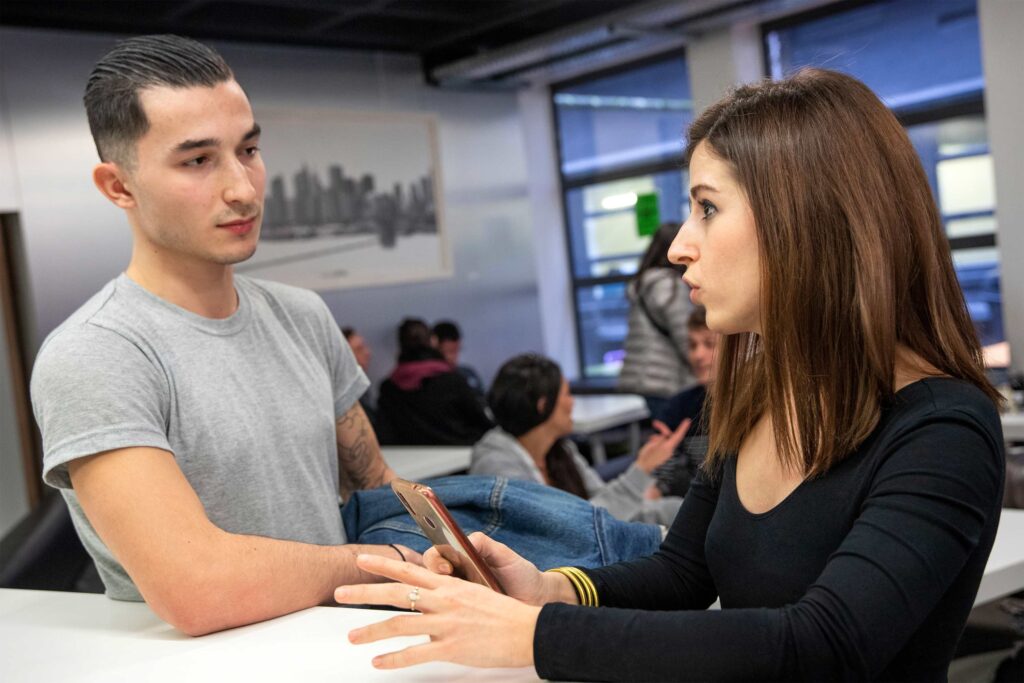 What to do after 42 ?
Long-term integration into the professional world
85% of the jobs of 2030 don't exist yet (étude Dell / IFTF). Based on this observation, 42 Mulhouse does not train for specific professions or technologies that will soon be forgotten. Instead, the emphasis is on the ability to reinvent oneself in order to be able to enter the job market in the long term. The training at 42 Mulhouse allows to obtain generic as well as more specific skills. When you leave 42 Mulhouse, you will be able to integrate all existing or future digital jobs.
Discover the skills developed during the training
Statistics in 2021, campus 42 in Paris
100%
Hiring rate after the common core
89%
Rate of permanent employment
12%
Rate of business creation
40000
Annual average remuneration
More than 900
Offers posted on the job board 42 per year
4,73/5
Average satisfaction of companies with their intern 42 (final internship)
963€
Average remuneration for first internship
1464€
Average remuneration for final internship
Which jobs after 42 ?
Development professions
Network, infrastructure and security jobs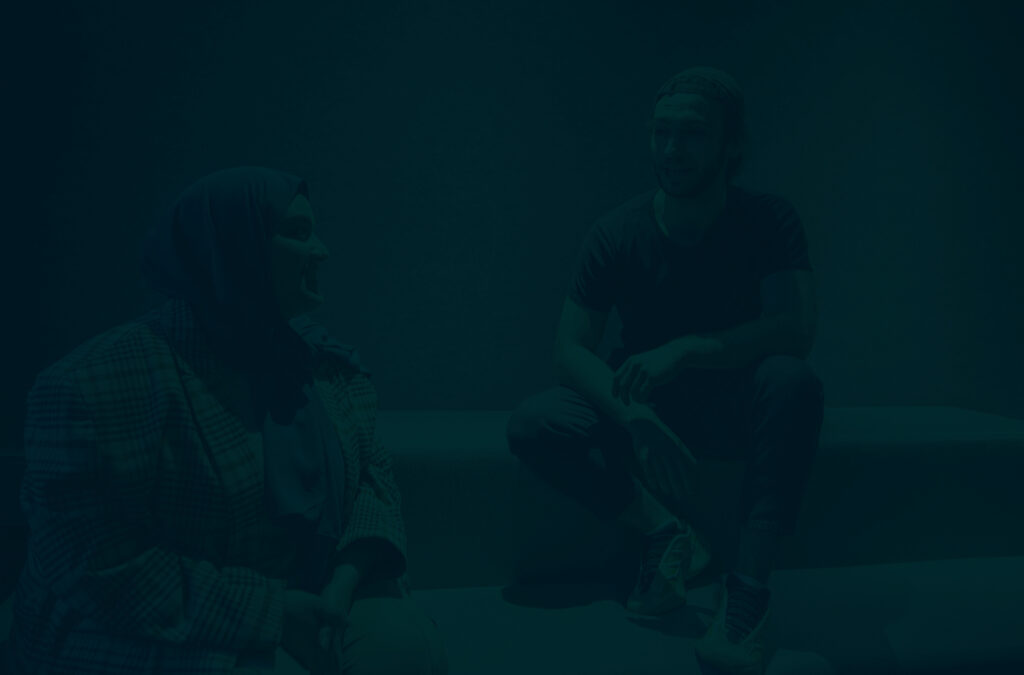 Start-up
Focus on the entrepreneurial jobs
The 42 program, which requires personal initiative, creativity and autonomy, encourages entrepreneurship. Many students and alumni decide to create their own start-up, join forces with other profiles from different backgrounds, or move on to positions of high responsibility in emerging companies.
Some examples of jobs
CTO, Entrepreneur, Product Owner, IT consultant, Lead developer…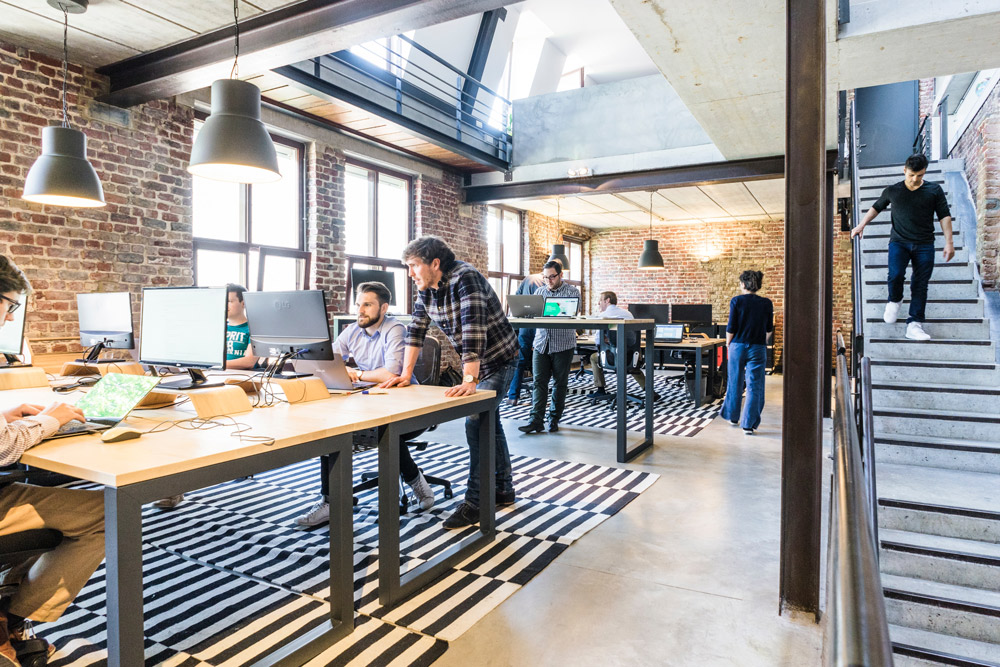 Cybersecurity
Focus on cybersecurity jobs
Cybersecurity is not just about defending against hackers. It is also about ensuring that services, sites, applications or software are robust and in compliance with data protection laws. Computer security is today one of the most complete fields, which requires both a good level of programming and a good capacity of analysis and extrapolation.
Some examples of jobs
Site Reliability Engineer, Security analyst, Cybersecurity consultant, Security engineer, Database administrator, QA Engineer…

Intelligence artificielle
Focus on artificial intelligence jobs

With the advent of more and more powerful computers, artificial intelligence is progressing. What used to be a science fiction dream is becoming a reality every day through new applications. The jobs in this field are still emerging: what will they look like in a few years?

Some examples of jobs

AI Architect, Machine Learning Developer, Machine learning engineer…