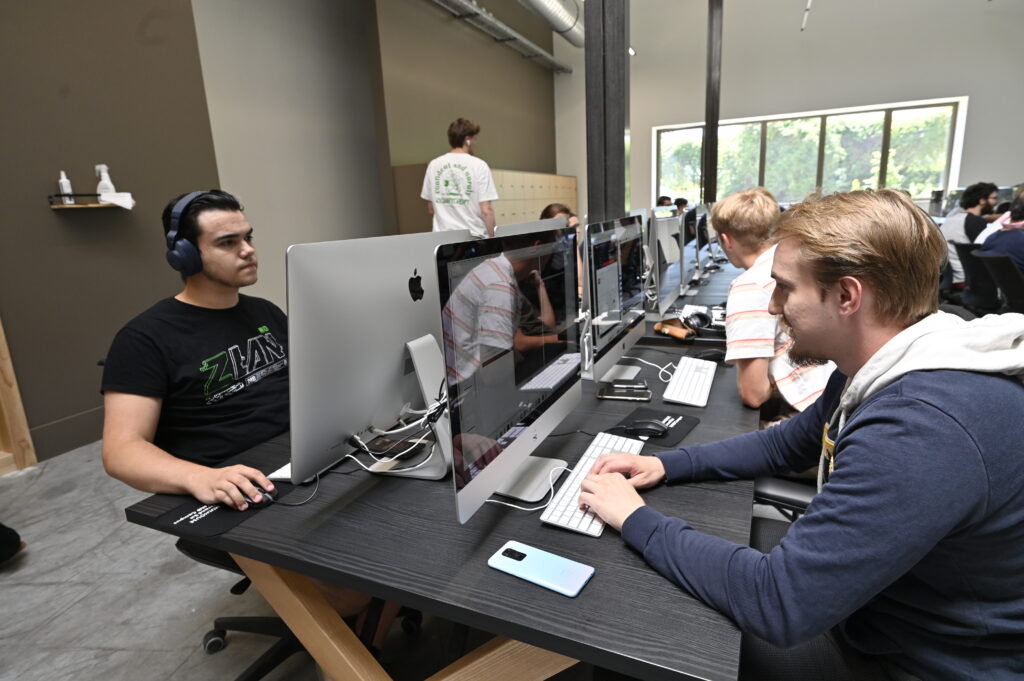 A 4-week immersion
The "Piscine" (Swimming Pool) is the heart of our selection process and the last step before admission to 42 Mulhouse. A 26-days immersion designed to make you discover the basics of the programmation as well as the specificities of the peer-to-peer pedagogy. Often eagerly awaited, sometimes dreaded, but always memorable: the Piscine de 42 is a month to change a whole life. A truly unique month
What is the Piscine of 42 Mulhouse ?
It is the opposite of a competition: it is about putting the candidates in a situation by making them start the training program. No pre-requisite in code is necessary: whatever the starting level, 42 Mulhouse seeks to challenge the candidates on their ability to give their best during their Swimming Pool. Rather than offering an internship of initiation to IT, the 42 Mulhouse "Piscine" allows to start the program with an intensive learning of the first language used during the training, the C language. In one month, the Piscine of 42 Mulhouse allows to discover all the learning methods of the training: peer-to-peer learning, group work, peer-evaluations or project-based pedagogy.
Immersion
Dive into the work methods of the students of 42.
Intensive learning
A month in which we truly put our foot in the program.
No code requirements needed
The Piscine of 42 starts from scratch, no matter what the starting level is ( beginners are welcome).
Learning about oneself
Discover how 42's learning methods can help people move forward.
For all
All profiles are welcome: it is by confronting the points of view that we progress.
An unforgettable experience
The Piscine of 42, a month that opens new perspectives.

What to expect?
Highlights of the 42's Piscine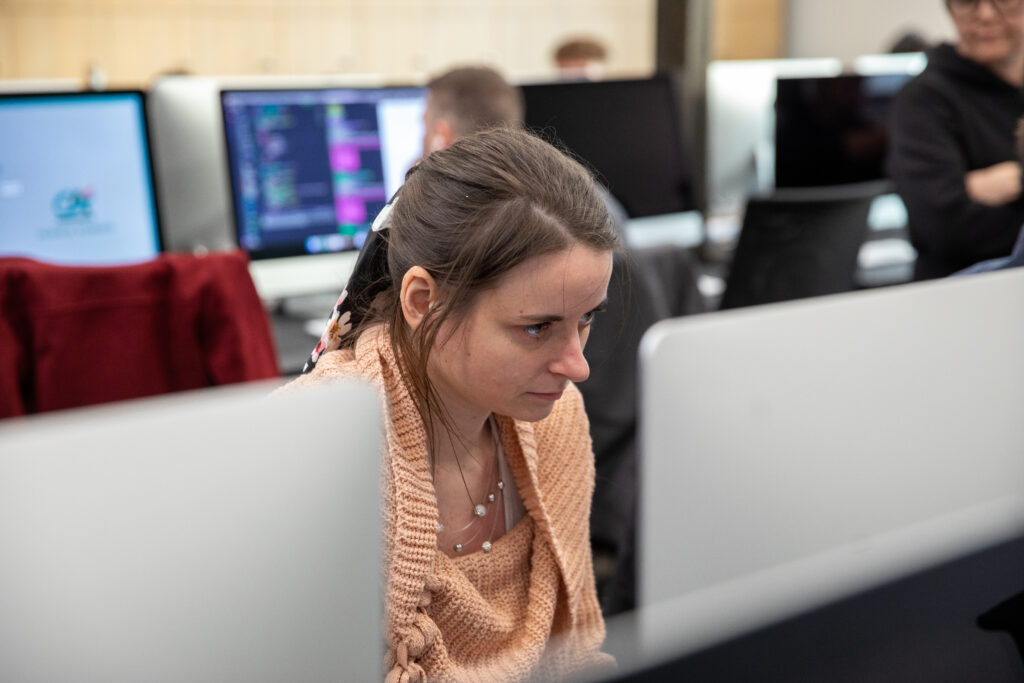 Learning modules
The exercises of the 42's Piscine are grouped in modules. It takes about a day to complete one – but it is possible to take the time and even restart them as many times as desired. These modules allow to focus on a particular notion. Rather than having to take a course and then get hands-on with the code, these modules allow to learn by doing.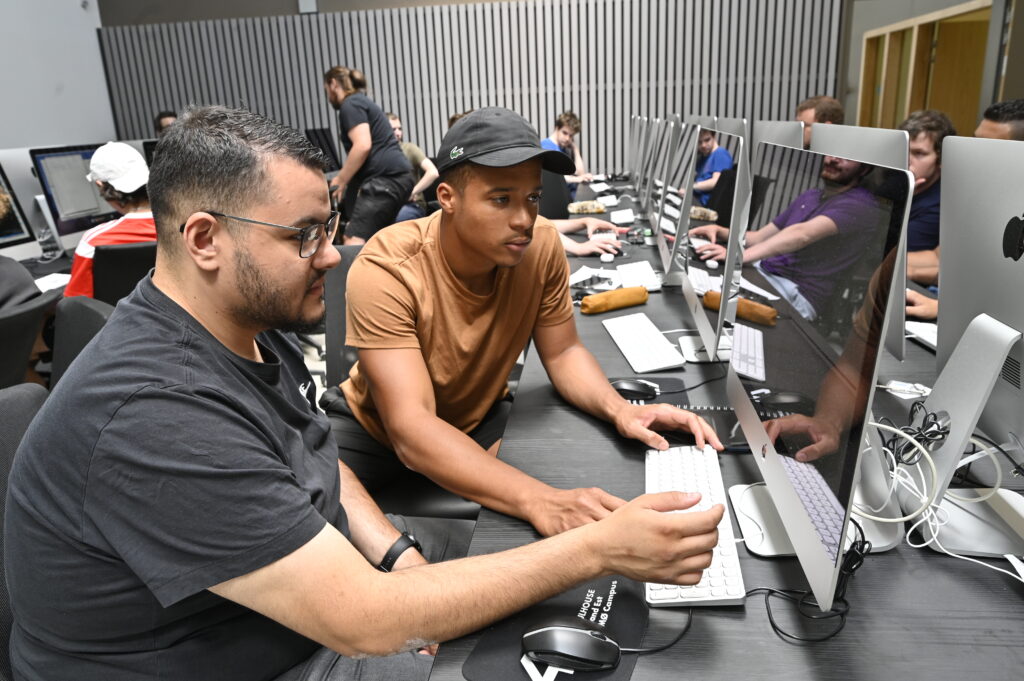 Peer evaluations
In addition to an automated correction, all modules must be corrected by other candidates of the Piscine: it is the peer-evaluation. This is a unique opportunity to discover other ways of programming and to exchange on the problems of the subjects. Even if the corrected and correctors are not at the same level, everyone comes out of it with new knowledge: the peer-evaluations are the moment when everyone learns the most.
Rushes to work in groups
On weekends, imposed work groups allow several people to work on a project: these are called rushes. They allow students to surpass themselves by finding a unique solution to a given problem. The rushes are corrected by the 42 pedagogical team or by advanced students participating in the pedagogical activities: the advice given during the face-to-face correction allows to have accurate feedback on one's own way of coding.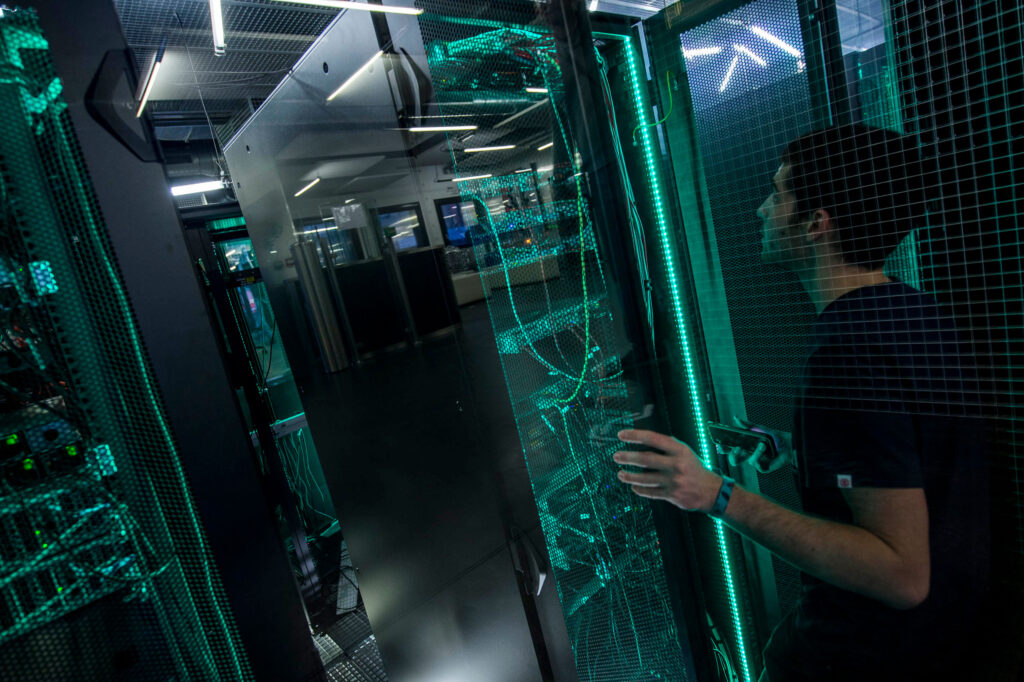 Machine exams to test oneself
Once a week, a machine exam is proposed. This time, it is a question of taking point on one's knowledge by solving exercises of increasing difficulty in a limited time. No help is allowed. This is an opportunity to see how much progress has been made so far and even to improve: it is often possible to find solutions to problems that were previously impossible to solve.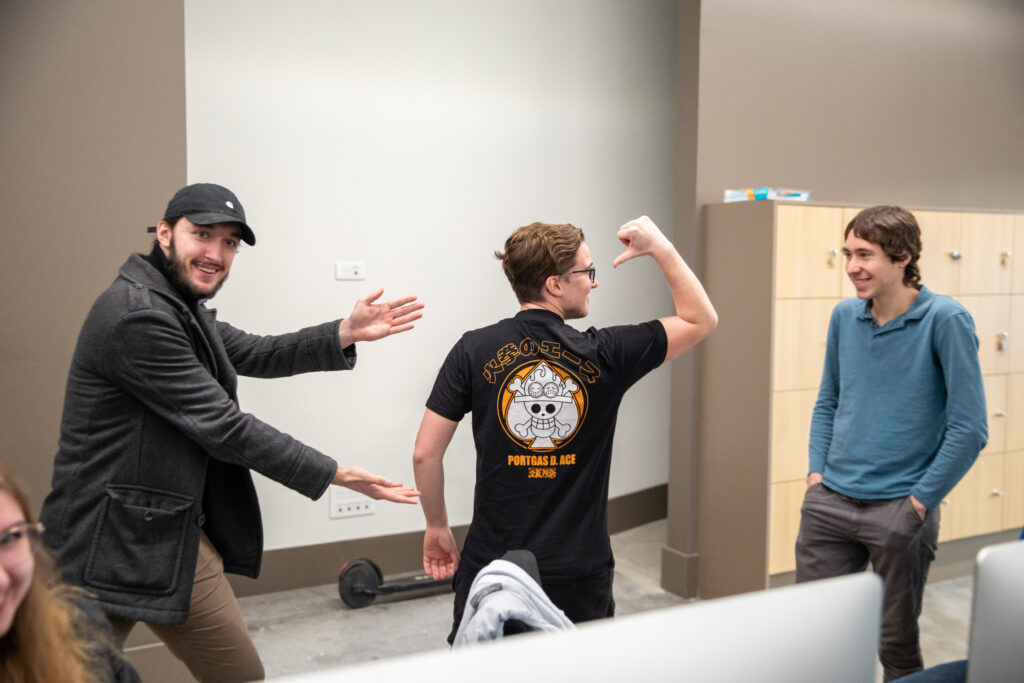 Conviviality moments
The 42 Piscine is not only about work : animations are regularly proposed in order to meet new people and to maintain precious social links. No one knows each other when they arrive, but very quickly, work groups turn into groups of friends. To add a little competition, candidates are randomly assigned to a Piscine coalition to win a friendly tournament.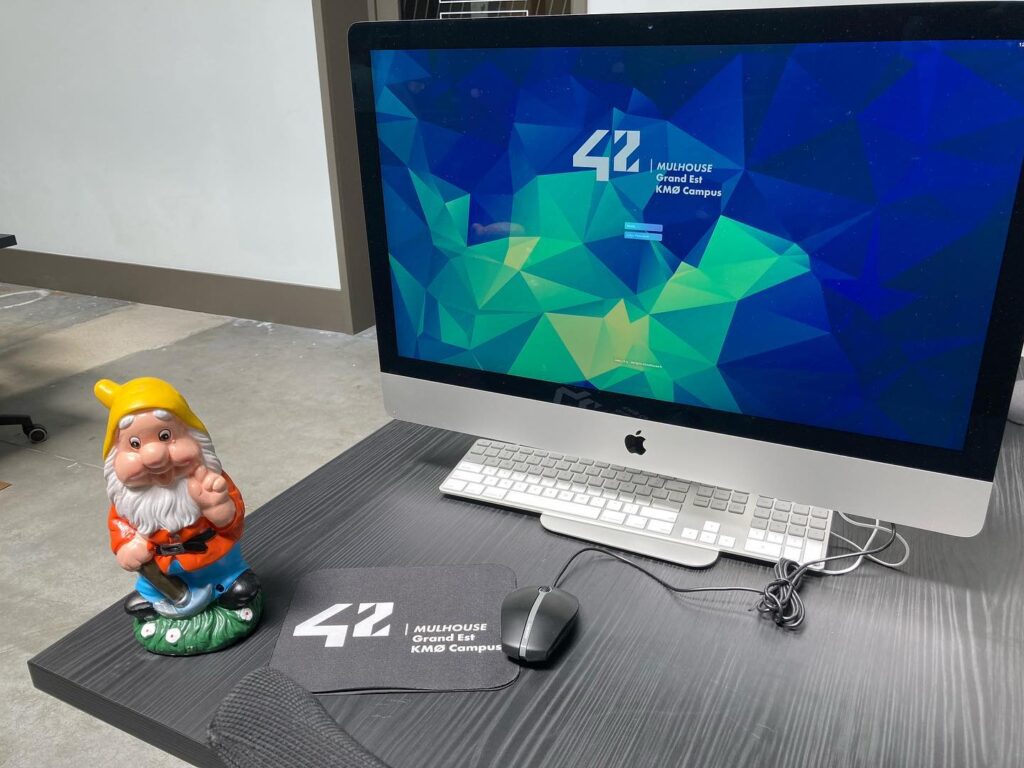 And some surprises...
Every day is different during the month of Piscine at 42. The intense pace allows to challenge oneself every day. Want to spend a month making self-discoveries and learning programming by practicing? The Piscine at 42 is here for curious minds to thrive!